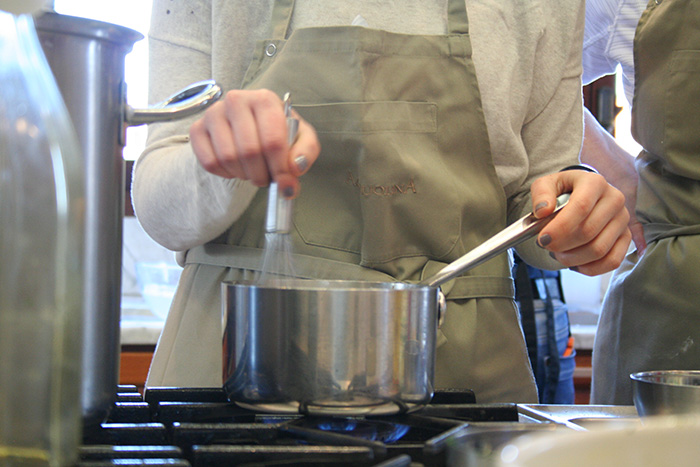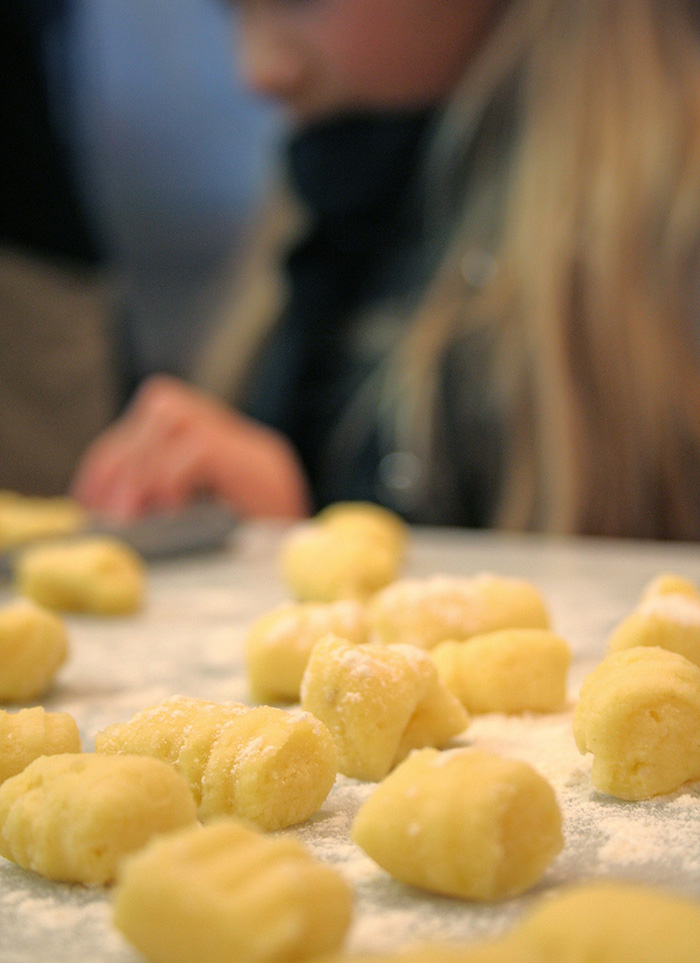 Having a cooking class at Acquolina gives you the unique opportunity of having a tête-à-tête cooking class with the renamed Chef Marika Contaldo.
Cooking classes are addressed to all those who wish to widen their knowledge of Italy and its traditions through delicious dinners, lessons, meetings with experts, all made even more pleasurable by the elegance and comfort of Villa Ines.
In Marika's warm, state-of-the-art Kitchen, equipped with the most modern technology, with splendid views over surrounding villas and gardens, you will have the pleasure of preparing both typical Venetian dishes and others Italian using the best fresh and seasonal local products. Hand-on classes are limited to a small number to privilege close interaction with Marika and her assistant Maria who will guide you step by step creating every dish from scratch.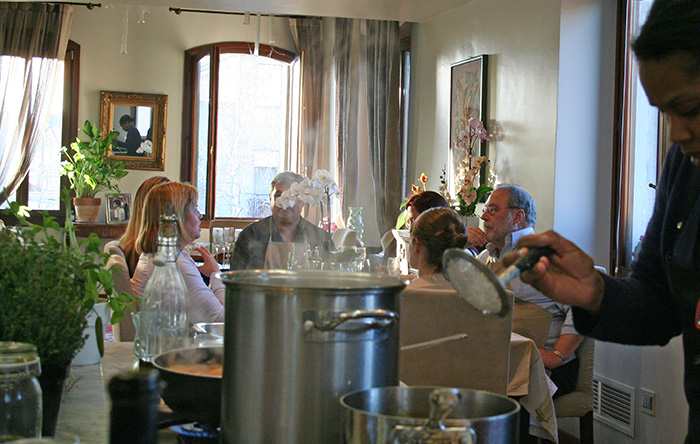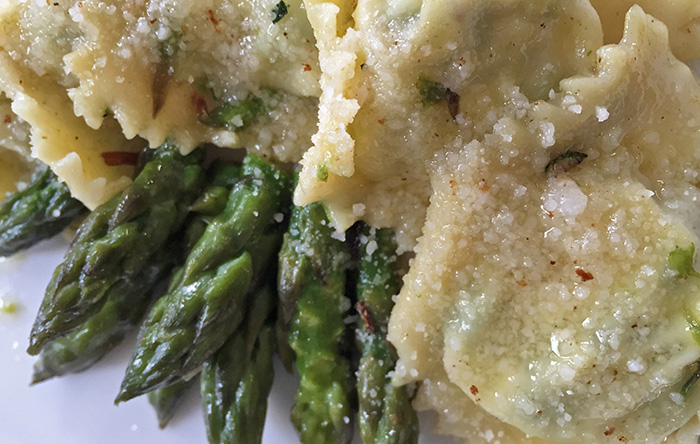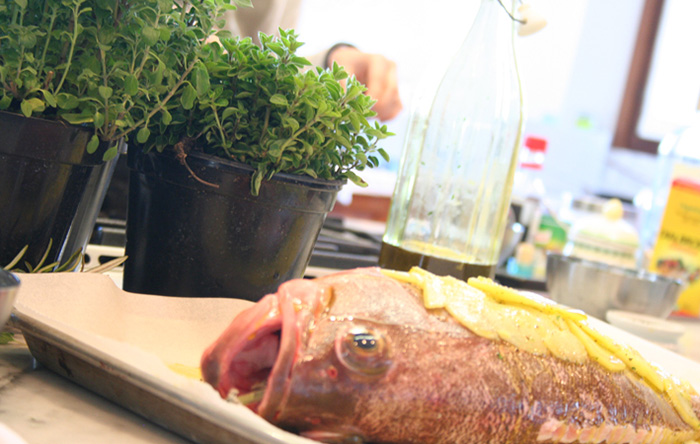 Taking Acquolina's Cooking class is a fantastic Culinary Experience that will get you into a real Italian style and way of life.
It would be wonderful to bring back home such a special gift from Italy! You will keep our recipes and cooking tips forever.
At Acquolina Cooking School we offer different types of Culinary Experiences.
Half Day Experience
Take a memorable hands-on class held directly in Villa Ines' stunning kitchen.  This cooking class is addressed to those who would like to expand their knowledge of Italian Cuisine by meeting and enjoying a Cooking Class with Marika.
Classes start at 10:30 a.m. until 2.30 pm including Lunch.
A maximum of 10 guests preparing a 4/6 courses Menu.
Printed recipes of the menu are given to the participants.
Classes are available in English, Italian and Spanish.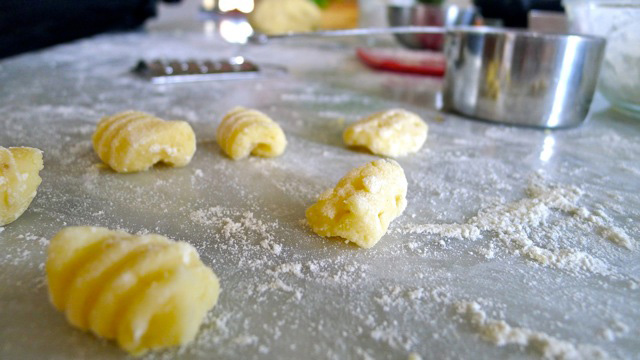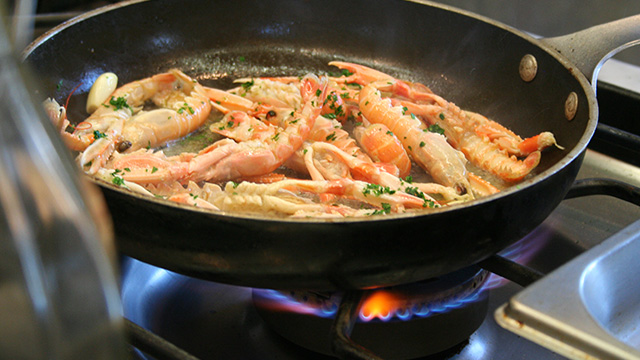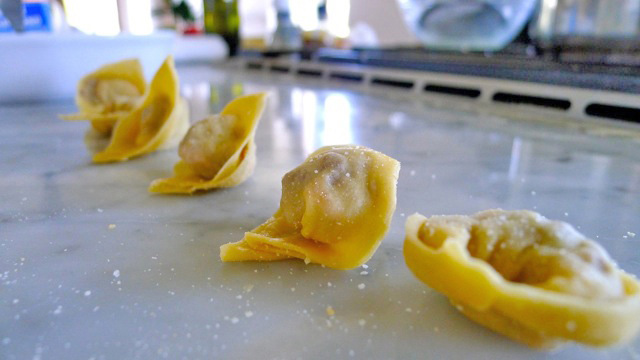 Full Day Experience
This Full Day Program is a complete Culinary Immersion:  Rialto Market, Bacari Tour, Private Boat Ride to Villa Ines and Cooking Class and Lunch.
The Full Day Program is addressed to those who would like to take a deeper step by discovering one of the ancientest Market in the World accompanied with Marika's guidance:
· Learn how to select and identify the freshest vegetables, fish and seafood
· Taste the Typical Venetian appetizers & Wines in 2 historical "Bacari"
· Experience the privilege of a Private Boat ride from Rialto to Villa Ines
· Learn how to clean and cook fabulous fish  and vegetables & prepare typical Italian & Venetian dishes that  will stay with you forever
· Seat and enjoy all dishes you prepared accompanied by proper wine
Classes start at 9:30 a.m. until 5.30 pm including Lunch.
A maximum of 10 guests preparing a 4/6 courses Menu.
Printed recipes of the menu are given to the participants.
Classes are available in English, Italian and Spanish.
Meeting point is at Rialto Mercato at 9:30 am. Rialto Market is closed on Sundays and Mondays.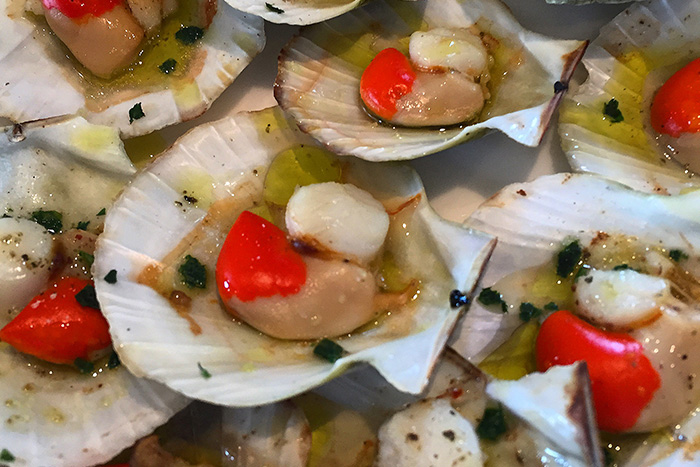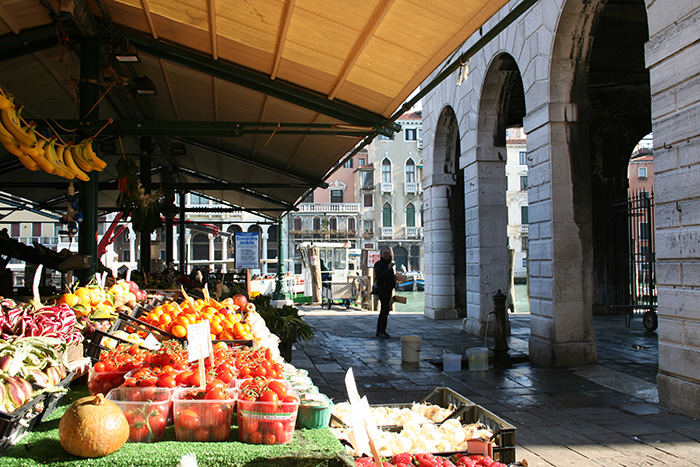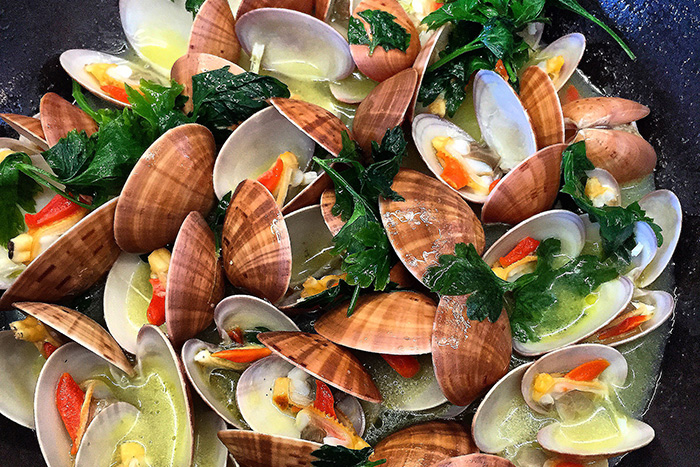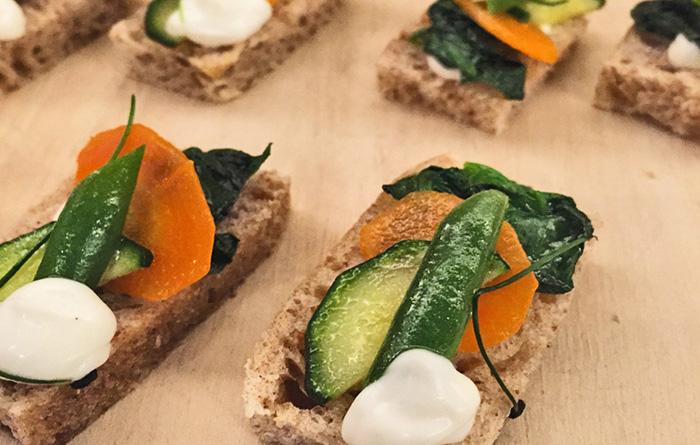 Wine tasting & cicchetti
See yourself in a Venetian private garden while the sea breeze is moving slowly the tips of the willow trees all around. You are holding a glass of sparkling wine and watching a table with various trays full of attractive and colorful appetizers: you will soon taste them all!
Well, it is not a dream.. now you can join it! This sensory experience is held in Villa Ines private garden.
In a couple of hours you will learn by a friendly, experienced chef how to make delicious Venetian appetizers, based on fresh ingredients and using different techniques. Just to mention a few, you will prepare Caramelized vegetable and egg flan, Corn baskets with Avocado Cream and Shrimps, Crostini with Morlacco Cheese and Red Currants, Tiny and Grey Shrimps marinated in Parsley oil served with soft Corn Meal and Venetian style Spring Vegetable Tempura and many more..
After the class, you will move to the garden on the ground level of the Villa, take a seat and enjoy the laid-back atmosphere, the best setting for a relaxing wine&food tasting.
Our certified Sommelier will lead your sensory experience and introduce you to four different local wines, selected for the quality, as well as the pleasantness and the pairing with food.
You can choose to join the all experience or just the Food & Wine Tasting.
Where: private Villa with garden on the Lido beach
When: every Fridays, from May 4th up to October 26th. The events do not operate in the month of August.
Cooking class: h.3,30 – 5,30 pm
Food&wine tasting: h.5,30 – 7,30 pm
Each event is designed for minimum 6 – maximum 16 people